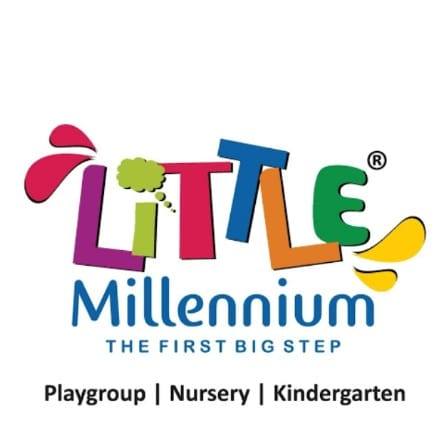 LM Adambakkam, since 2010..
Little Millennium™, Adambakkam is part of a highly successful chain of pre-schools with over 750+ schools in 150+ cities all over India. With a commitment to creating a solid foundation for the successful future for every child, Little Millennium™ is the ideal preschool choice for your child. We offer: Developing Roots (Play Group), Emerging Wings (Nursery), Ready to Fly (Kindergarten LKG & UKG).
The core value proposition of the brand is in its unique curriculum and structured pedagogy that has been developed by the R&D team. Catering to the age groups of two- six-year olds, it aims to improve the overall development of the child with its ECLECTIC and SEVEN PETAL approach.
At Little Millennium, the emphasis is on building the right foundation for the child everyday through play activities and collaborative groupwork. We believe that each child is unique and our aim is to help them become happy, social and confident children.
Children in the age group of 2+ years are eligible for admission in our school.
Play Group: Ages 2 to 3 years
Nursery: Ages 3 to 4 years
Lower Kindergarten (LKG): Ages 4 to 5 years
Upper Kindergarten (UKG): Ages 5 to 6 years
Check out the Photos of our School Activities in our Facebook Page
Call 9500 1800 34 for more details or make an Online Enquiry
Our Center is less than 1 km from Puzhuthivakkam, Santosh Super Market (Old Jayalakshmi Theatre), DAV School Adambakkam, Surendra Nagar and less than 1.5 kms from Alandur, NGO Colony, AGS Colony, St. Thomas Mount Station, Thillai Ganga Nagar Subway, Ullagaram, Velachery 100 Feet Bye Pass Road.
We facilitate Transportation Services and also provide Day Care Services.
We provide extra-curricular classes like Dance, Karate, Chess, Drawing & Painting, and Handwriting for older children in the evenings and on weekends.